Bromley Park Dental & Implant Centre
Facial Aesthetics in Bromley, Kent
A range of cosmetic dental treatments
Looking For A New Smile?
What is facial aesthetics in Bromley?
Facial aesthetics uses various treatments to reduce the appearance of fine lines and wrinkles. Hundreds of patients from Beckenham, Bromley, Chislehurst and throughout Kent are using treatments to make skin feel softer and smoother. Our facial aesthetics treatments will make you feel younger and more confident.
Want to learn more
Book a consultation for Facial Aesthetics
At your dental treatment consultation
Discuss any concerns you have.
Go through your suitable treatment options.
Discuss fees & finance options.
Agree on a treatment plan.
0% FINANCE OPTIONS
Affordable Facial Aesthetics treatment with pay monthly options
What facial aesthetics services are available in Bromley?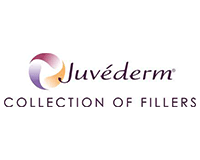 Our most common aesthetics services available at Bromley Park Dental and Implant Centre are:
Botulinum toxin
This anti-wrinkle injection safely relaxes the muscles in your face to prevent wrinkles from forming. It also smooths out lines.
Dermal fillers
Dermal fillers plump out lines and wrinkles to add volume to revitalise skin. It works by naturally replacing hyaluronic acid which exists in the body but naturally fades over time. Dermal fillers can be used to add volume to lips, cheeks, nose and chin.
All our anti-ageing therapies are completely safe and are administered by professional staff who are highly experienced.
After your first consultation, your chosen treatment will be administered using a fine needle which contains a local anaesthetic so that you won't feel any pain. Treatment time is about 30 minutes. We advise that you don't drink alcohol or carry out any strenuous exercise after your treatment.
What are the benefits of anti-ageing treatments in Bromley?
Dermal fillers and anti-ageing therapies can:
Boost your confidence by rejuvenating your skin to give you a fresher look
Reduce the appearance of wrinkles and fine lines by smoothing them away or adding volume to plump them out
Give you a natural look and keep all your facial expressions
Be painless. All the procedures are administered quickly and painlessly
See noticeable effects in just a matter of days
Start Your Smile Journey Today!
Our skilled, experienced and friendly practitioners, and access to the best dental technologies is a great combination for creating your brand new smile.